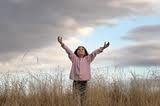 When it comes to several things like, religion, trust, hope or spirituality, all parents are simply the ambassadors of their children. They show things around their kids but personally, parents are not aware of the actual fact. However, the investigation is well worth the effort. According to a research, individual spirituality can provide much more than a fuzzy and warm feeling. Children who expand the wisdom of an affectionate supreme power or an unknown guiding force in their younger age are less likely to suffer from things that may abuse them later. A recent research from the University of British Columbia, Canada found that kids who are having any kind of spiritual belief are appreciably happier in general. On the whole, having a knowledge of  supreme power existence seems to augment children's  wisdom of individual purpose and meaning of life. It also reinforces their links to their group of people and also to others.
Now, the big query here is 'How to offer the contributions of trust and faith to your children?'. Let's see the various ways of nurturing, through which you can implant this seed in your kid's heart.
Confess your ignorance honestly
This may not be acceptable for many "noncommittal" parents. Suppose, if your child asks you a question, " where will grandpa go after he dies?". You may not answer such questions instinctively. Rather than avoiding such unanswerable questions, you can accept your ignorance by replying, "I'm not pretty sure about this. After all, human life is jam-packed with tons of secrets"!! Also, you can share some of the facts that you know. Like, some people believe that they go to God after they pass away or any other ideas that you have. But, tell your children what you know without any false facts.
Religion versus spirituality
If you are a person who don't settle in one religion, your kids might ask you several questions like, "Why don't we go to a temple or a church while my friends go?". In such circumstances, explain them that they can find the supreme power –'the God' everywhere. They should understand that they can find god in the natural world, at their school, at a park or even in their own house! As parents, you should also insist them that every family has its own custom, language and inimitable culture and religion. Likewise, your family might make a different choice in these categories. However, your family is valid in the same way as the others.
Read with your kids frequently
There are many story books for kids which emphasize on kindness, broad-mindedness, impartiality and spirit. All these good characters collectively can be named as "spirituality" as they all speak to the connectedness of all groups of people and leading your life with a principle. Instead of directly insisting about developing these characters in your child, tell them indirectly. You can point some of the moral that the story teaches, like, "Do you think the story teaches good stuff?" or ask questions like, "What do you think was the most excellent chapter of the story?"
Create worship routine
This may sound like rituals and prayers. However, this practice can be a gateway to teach gratitude or concern for your kids. Try to borrow poems or prayers from various cultures or even your family members can write one on their own. Teach them to thank for what they have got in their life (good family, good parents, good food, even for a candy they got that day). Also, teach them to pray for others, say for instance, if they see an ambulance, ask them to pray for that person to get well soon. Every day, as a family, you can sing thankful songs for that whole day before your dinner time.
Discuss about your personal issues
Children benefit greatly from watching and hearing how parents handle the ups and downs of their life. You can express your feeling and concern about your sick friend or any issues at the work place. Tell them the way you are going to handle the situation by passing some good thoughts (or praying) to your sick friend. Also, ask them their opinions about the issue. Older kids can even come up with a really good solution for your problems. This way, you train them to handle things in their own life too! Research says that even if one parent leans towards spirituality, the children persist to discover spiritual issues individually in both teens and adulthood.
Craft a family declaration
A lot of religious traditions offer an agenda of principles and values to pursue.  You can also create one for your family. Surprisingly, younger kids of ages 3 or 4 can also understand that their family believes in principles such as, caring for others, helping others, caring for pet animals etc. Post these unique principles in your kitchen cupboards where your kids can see every day or just use it when you are making preferences about how to use your leisure time or while making up your mind on disagreements.
Plan on some quality (quiet) time
For centuries, a major aspect that all religions have followed is to provide a break in weekly proceedings, schedule and reveal about their vital issues. Follow this routine for your family. You can go for a stroll or try  a new Pilates or yoga class or make your children write or draw about a spiritual subject for instance, "What do you want to request to God/supreme power/creator?". Create calm time for your kid so that he can reflect on the day's happenings and how he/she feels about them.
Explore the spiritual background
It is a way of offering a universal education to your children. Art is a great way to show your children how spirituality is a part of history. Take them to some historic museums and art shows where they can learn more about the past history and different religious beliefs, customs and traditions that people follow from the old times.
Trust your spiritual values in tough situations
If your kid's beloved grandparent passed away or if your child come across something inequitable or when there is a natural disaster, the chances of turning your child towards supreme power  for comfort are high. In such situations, you can teach your kids to pray quietly the and request the supreme power to solve the problems.
Educate with an example
Always insist an idea or a notion by a living example. If you want your kid to behave nice to others, then you do it first. If you preach and act different, your kid does that too.
Teaching your kids about faith, hope and spirituality don't have to be perfect like it's done in a church, mosque or a temple. It's all about letting your kids see people living out their lives with a purpose and meaning. Ask intense questions and answer them in the right way to raise them as kind hearted children.