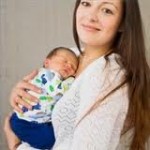 Every couple wishes to have a baby. A baby brings a lot of joy in their life. But it's a bitter fact that planning a baby is a costly affair. Having a baby is a great responsibility. Youngsters think today twice before planning a baby. They want to be financially strong before having a baby.
Those couple who wishes to plan a baby can get an estimated average cost of having a baby and its parenting. The cost starts before getting pregnant and goes during pregnancy to delivery, baby care and parenting up to the age when he/she is ready to live independently and gets settled.
Before getting pregnant some couple needs to undergo some fertility treatment, which is very costly. Now let us consider that this type of treatment is not required in maximum cases, then after conceiving the expenses start. Many blood tests, ultrasound and many other tests are prescribed to. If we consider the cost in any developed country like U.S.A., these costs may be between $30-$200. According to requirement, the pregnant lady is prescribed to take to take iron, vitamins, calcium and obviously nutritious diet.
A heavy amount is spent during childbirth in hospital. Cost of normal delivery may be $5000. If cesarean is required it can go up to $8000-$10000. If there is any complication to mother and required to stay in hospital for additional time it means additional charge. If the baby is premature or having any health problem, according to the seriousness of the problem , the neo natal care charge may go up to $5000 to $200000. If one decides the delivery to be at home, even then there will be cost of nurse and midwife.
Actual cost begins after birth of baby. The cost of raising a child begins and continues until gets settled. First of all take the cost of food. If mother feeds breast milk, it will be less costly, but even then nutritious diet for the nursing mother is required. And if due to any reason the baby has to depend on formula food, its very costly. And after 4-5 months baby food is required.
In the first year, baby diapers, cloths and other accessories are must healthy and secured child. Now come to the cost of medicines. The baby has to be immunized for many diseases in his/her first year. If the baby fells ill, cost of medicines and doctor is involved.
Babies grow very fast in their early few months, so cloths are to be purchased very frequently. Not only cloths , caps, shocks, gloves, sweater, blanket are also to be purchased regularly. Along with this, toys, crib, bath tub, baby soap, shampoo, towel, powder, cream, feeding bottle, brush of bottle and a long unending list of requirements are there.
Working mother has to go on maternity leave, if it is without pay then the loss of her income means a cost, because she has to compensate it by dropping few domestic needs. When she is ready to join her job, the baby is needed to be kept in any day care provider or a nanny is hired to look after your at home.
These are the cost of only baby care. And a long list of cost is waiting ahead. But don't worry, after all the cost will bring about a costless pleasure in your life.