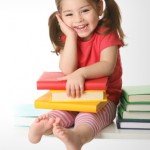 It is a difficult question that every parent faces, as to 'what should be the pre school curriculum plan for my child?' A child at the age of 2 years is capable of gaining knowledge of many skills by identifying bits and pieces of materials, information etc. You can teach him alphabets, numbers, colors, shapes etc at this age. For this you can use many programmes easily available in the market.
One thing should be kept in mind that do you have sufficient time to plan lessons with the help of these programmes. If you have very less time to spend with your child due to your busy schedule, prefer traditional play way method like Horizons. You can also use storybooks full of pictures to teach good things to your child. You can use religious storybooks, animal books, fairy tales etc. for this purpose.
The second important thing is whether your loving kid is ready to learn formal and prearranged lessons? What is the response of your kid is very essential to note. If your child is enjoying your method of teaching, you can also experiment programs like Son light, winter promise, comics and many other storybooks for kids. You can also make up your own stories by using the name of your kid and of his friends to create enthusiasm and curiosity in his mind.
You can also draw some pictures and ask your child to fill colors in them. With this you can teach your child about colors and it will also help improve the movement of his fingers. You can also organize trips to the zoo and parks to teach him stories by using real life animals, birds, flowers, leafs and plants.  Real life interaction is the best method of teaching. It is beneficial for the health of the child too.
Use of flexible and clear-cut preschool curriculum kit will also increase the interest level of your child. You can use skill builder activity books, educational videos, fun puzzles, colorful sticks, or even a lock with key to improve the motor skills of the child. By playing, singing and dancing with your child you can teach him a lot. The smile, voice, actions and expressions of the mother are the best aids that can be used in a pleasant manner.
It is an undeniable fact that the mother is the first teacher of the child. A child feels a lot of satisfaction and security in the company of his mother. And the mother in return feels heavenly happiness when her child starts responding to her. The best pre-school curriculum is the company of mother. You can sing rhymes, you can tell him stories, you can play with him by using educational material available in market etc. When a mother teaches his child things by using play way method, the child becomes an interested and avid learner.