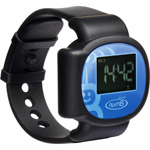 Today's world is very unsafe for children. We all listen to news of child abductions everyday on T.V. and feel concerned about the safety of our children. It has become difficult to protect a child from kidnappers even at home. So, it is imperative for parents to know about the methods of protecting children from illegal elements and criminals. GPS tracking system comes in handy for such a purpose and gives a sigh of relief to the worried parents. This scientific discovery is proving to be a fortunate thing for parents. With the help of GPS child tracking device you can locate your child easily at any time. It plays an important role in finding a child particularly when he is not to be found anywhere.
GPS child tracking system is also very helpful for watching the activities of teenagers. This age is called the most risky age, as in this age it is very easy to attract child towards effortless shortcut ways of achieving success, money etc. And when children opt easy ways, they face many difficulties in their tender and impressionable lives. Bad intentioned people try to misuse the innocence of children. With the GPS child tracking system, you can keep a watch on your child and prevent him from falling in bad company.
A less than 2 inches square device, a GPS child tracking system is very easy to operate and doesn't need much technical expertise. You can put it in the backpack of your child. You can hang it with his belt loop. With this device, you can keep a watch on your child 24 hours via your personal computer also. If you witness some threat or if the child feels some danger in any situation, he can press the SOS button and the gadget starts work within 5 seconds. This device is easily rechargeable and battery runs 18-24 hours after each recharge.
You can track your child anywhere if there is a proper range of GPS signal and a cell phone is available. Many GPS child-tracking systems provide additional facilities also. It is easy to locate the place where your child is moving, especially if he has gone outdoors with his friends, has embarked on an adventure or is just fond of long driving. With this device you can always feel rest assured as regards the movement and position of your child, even if you don't want to disturb him at all.