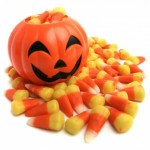 Halloween is a yearly holiday celebrated by Christians around the world on 30th October each year, a night before 'All Saints Day'. The celebration resembles the celebrations held on the day of the dead. There are theories regarding originating of the day. Some link it to the festival of harvest celebrated at a time when the weather changes from fall to winter, other scholars link it to the festival marked to honour the dead while another set of scholars say that it is independent of all. The festival involves treating, attending costume parties, carving jack – o – lanterns, lighting bonfires. Some celebrate it with visiting haunted places and movies. Religious services also form part of celebrations of Halloween.
Being a one day festival, lots of parties are held to celebrate the event. Special types of candies are made for the children and distributed with an open heart. This festival comes around the time of apple harvest so it is celebrated in Europe by distribution of candy apples amongst children. Generally children collect lots of candies on this day, some children store them for future days while others will tend to over eat and to finish them in the shortest possible time. The second set of children needs to be cared about and parents need to be careful about them.
There cannot be any set rule and pre fixed limit as to what is the amount of candies that your child should eat. It depends upon the eating habits of individual child. The best is, before the children move out for trick-or-treat serve them proper nutritive and filling food so that they move out with the feeling of fullness and do not eat candies when they start to come to them while moving from door to door. When a child is full he may eat a few and keep the rest he collects for subsequent day's enjoyment. In case you know that the child is in the habit of overeating you can set the limit but have no way to monitor it.
If the child has collected candies and stored them in his room keep a watch on his eating habit. You can discuss with him and take possession of his candies and give them slowly. This way candies will not interfere with his normal diet and still he will enjoy them. In case your child is overweight or has the tendency to gain weight quickly then special care needs to be taken. You can offer to buy back the candies from your child in exchange for money to be spent by him on purpose other than eating.
You can use the same candies for a family treat and the child can share them in reasonable proportion. It is essential for you to be a role model. If you want to prevent your child from overeating candies you should set an example for him. Children will also come to your door for trick-or-treat. Instead of candies and other food items you can give them small gifts like stickers, toys, small games, artificial set of teeth to be worn to look funny. This way it will be easy to explain to your child that candies are not good for health as such you are not distributing to the children coming to your home.
Children are children and have to celebrate a day when they know that they will get lots of things to eat. Do not interfere much but try to dissuade the child using some of the tricks mentioned above or innovated by you.