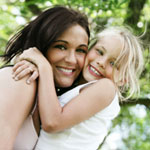 Normally and naturally, a daughter is more attached to her mother in comparison to her father or other siblings. The attachment is also due to the fact that the daughter finds it easier to confide in the mother on personal and biological matters at different stages, while growing up.
The bonding between mother and daughter will increase with their being together and going out on excursions. An excursion is a journey to some far off place undertaken by people. Excursion or a trip, though short, to some nearby place, undertaken by mother and daughter can be a realistic dream fulfilled. It is not necessary that such a trip be taken on a lavish scale involving lot of money. There are ways to go out on limited budget excursions. Excursion is converting ordinary into extraordinary, it can be as short as overnight trip to some place to be together to improve bonding.
A mother can plan a trip to some local spa, without the knowledge of her daughter. She can be ready with bag and baggage packed and the moment the daughter comes back from school, she can be told to quickly have her food and sit in the car. Once in hotel they can enjoy the night together getting refreshing treatments like massage, mud packs etc. After relaxing spa they can laze in bed, enjoying favourite food or drink and if possible enjoying nature through the window. After long period of relaxation, going out for a walk together will improve bonding.
Going out overnight to enjoy soothing walk at the beach, strolling and relaxing at intervals without the interference of any other person can be a great idea of bonding. Being of the same sex, and often having same set of likes and dislikes, they can spend time on makeup or applying nail polish etc. The daughter should never forget to thank the mother for the wonderful time they spent together, and the mother should never hesitate to say a few words of praise for the daughter.
Going out for shopping together is a good bonding idea. It is not essential that lot of amount should be spent on shopping. The mother can take the daughter to some shops from where she can buy her uniform or some other things. They can jointly enjoy window shopping, expressing love and gratitude for the other.