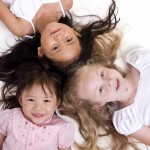 Sleepover parties are a source of fun for children of all ages. Children get together for fun and activity which continues till they are fully exhausted to the extent that they are ready to fall down and sleep. As parents you also have to lose sleep to enable the children to enjoy in a group and above all to keep a tab on the activities of the group. Though children can pass time on their own with or without your help, but if the event is planned the extent of fun and enjoyment can increase a number of times.
The theme of the party will depend upon the age of your child and the number of children who will be invited to play. If you have a below teen age son the theme will be different as compared to your planning a party for a teen aged son. For the below teens children you can arrange a party in the back yard where you provide the children lot of food stuff and some games. The children can play games, run around catching some lightening bugs and collecting them in big jar. Ensure to teach the children that they should not be cruel to the bugs. The mouth of the jar should be covered with a cotton cloth and not firmly closed with the lid. The children can play, eat and enjoy till sleepy.
In case of teen age boys sleep over party ideas, you can tell them to pool resources and hire some computer games or video games and a TV set. They can continue to play and compete amongst themselves enjoying food and games. A small fire can be arranged for the children to roast some food to eat it hot. If such an arrangement is made it is essential that the children should be cautioned to be serious with fire otherwise the chances are of someone getting injured. After all the fun and food when sleepy they can sleep in a tent specially set up for them.
In case of small girls sleepover party, you can arrange some small utensils and dolls. They will continue to play kitchen and doll games for quite a long time. Similarly you can provide the group of girls some clothes and cosmetics and let the girls dress up, dressing themselves up with the objects available.
In case of the older girls, ask them to bring the best outfits, hats, bags and cosmetics. Each one can dress up in the best possible manner and compete amongst themselves. To add to the fun, make arrangement for a ramp walk event, where the winners will be declared and get small prizes.