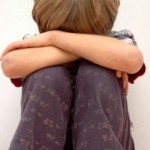 Life is a mixture of success and failure. Its intensity may vary, but this is the state of affair for all human beings. We can wish success along in life, but we have to prepare to face the failures. Then only we are able to find a way to come out the failure by learning something from it. The parents should cultivate this ability in their children, and then only they can succeed in life.
Success is not an ancestral property to anybody. If you try for it with your full mind, you will succeed in it. If you fail in your attempt even if you strive hard, you should face it with a smile. It is the responsibility of the parents to cultivate this ability in your child.
Parents can train their child by telling the tales of the idols of children like Sachin Tendulkar. How he faces failures and how will be his reaction in success. He will not express over enthusiasm in his success and will not weep in his failures. Instead, when he failed, he just tell, I committed a mistake, and I will correct it.
Parents should inculcate such a mentality in their children. You should teach them to find a solution for the problem they are facing whether it is big or small. Whatever may be the problem, it might be a low mark in a subject, or lose of money or a fall from the bicycle, whatever it may be, the children should come with a solution for this.
Ways to train them to solve the problems
You can prepare your child to solve the issues by analysing it. First of all, you should ask them to analyse what has happened, then, how it happened, what are the solutions for it, and lastly how can implement it.
You should train your child to approach the problems they encounter each day in such a way. Let your child to analyze their problem and find a way to solve it. If a child is trained to face problems and find a solution for it in childhood, he/she will be able to face any challenges in his or her whole life.
You should tell them there is a solution for every problem. The success goes with those who solve it courageously. Parents should inculcate such type of positive mentality in the minds of child. You should not curse them in their failures. Instead, you should ask them to approach it positively and tell them to find a way for not repeating it. You just check whether your child has reached in the right solution. In such a way, you can make your child a winner in his/her whole life.