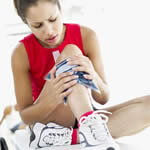 Playing games is very important for children for improving their health and growing up in the right manner. Playing sports prevents obesity and children learn many good habits when they play with friends. This improves the social behavior of the child. When children play and exercise in fresh air, they experience positive vibes throughout their body.
Playing games is very important but the safety measures should also be kept in mind. According to a survey an average of 16 children die every year with playground injuries. Approximately 200,000 serious injury cases are reported in hospitals. Lack of supervision, faulty and poor equipments, poor play grounds, lack of safety measures, ignorance of rules, tripping dangers, sharp edged equipments etc. are the common causes that invite playground injuries to children.
It is very common that a child can receive injuries at the time of play but with certain precautions you can reduce this risk level. Supervision of the expert or an elder person is very important in playgrounds when children are using play equipments. Faulty equipments and improper surfaces can invite injuries. Younger children should not be allowed to use those equipments which are designed for older children. The date of the manufacturing should also be checked properly.
You should also be careful about the dress of your child. Clothes should not be loose-fitted when he is on the play ground. To avoid insect biting give your child full sleeve shirts to wear. You can also arrange knee guards, elbow guard, pads, gloves or other required material for the protection of your child. Always prefer to send your child to grounds where you can easily access him. In case of injury you can provide him immediate first aid if your child is playnig in the nearby ground. This is especially required for children below the age of ten.
By applying safety measures, you can make playground a safe place for your child. The general rule is that children below the age of 5 should not use equipments more than 5 feet long. You should also check the surface under the equipment. Soft, shock absorbent area is much safer than packed dirt or cemented surface. A 12 inch thickness of loose-fill ground cover is required to avoid injuries from falls.
You should also check the equipments before allowing your child to use them for play. Sharp edged, without safety railing, loose chains and dirty equipments should be avoided. Equipments should be placed properly. There should be absence of sharp edged equipments that can trap head, arms or legs of children. Play ground should be safe and green.
If you don't have sufficient time to go with your child in the play ground, arrange a professional for him. It will definetly increase the load on your budget but the question of the well-being of your loving child will be addressed properly.