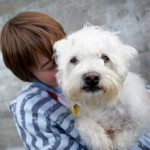 Allergies are adverse reaction to something which the child comes in contact with or inhales and this result in rashes, diarrhoea, nausea, sneezing or a number of other problems. Though a person of any age can get an allergic reaction but children having lesser resistance are likely to be affected more. These days the instances of allergies in children are increasing. Hundreds of types of allergies have been detected by medical science, some are even caused by some common things like pollen of flowers or dust etc.
Each time the child gets exposed he has to be administered medicines. It is necessary to take preventive steps to avoid administration of medicines. The following precautions, if taken, can prevent recurrence of allergic attacks:
Exposure of the child to pets can cause allergic reaction. To protect your child from getting allergies from pets, do not let your dog or cat sleep in the bed room. Further ensure that the house is free from rodents, cockroaches etc. The hair which drops from pets floats in the air and enters the nostrils of the child when he breaths normally. This is one of the major causes of allergic reaction. Rodents are even more harmful as compared to cats and dogs. In addition to allergic reaction the child can contact serious diseases from them.
Cockroaches or other pests often found in the kitchen can cause this problem in children. If these exist in your home get it disinfected from some pest control company.
Bed linen and mattresses on the bed often become breeding grounds of certain pests and are direct cause of allergic reaction in children who spend quite some time in bed. Ensure that the linen is changed at periodic intervals and it is properly disinfected using hot water and disinfectant chemicals while washing.
People often change bed linen but are never careful about the carpets spread on the floor of the room of the child. Carpet is exposed more to the dust and germs as people often walk on it with shoes they had been wearing when outside. Ensure to vacuum the carpet regularly and if possible, it be spread in sunlight. It should be rolled and kept aside during humid weather.
Suspended particles of different things present in dust are a major cause of child allergies. This cause sneezing or the child gets cold or sore throat. Avoid exposing the child to dusty atmosphere.
As a habit the child puts his hands in mouth or tries to eat with hands. It is necessary to keep the hands clean. Washing of hands with clean running water using some mild soap often and at least before eating something is a must. Some disinfectant liquids are available in the market which helps remove germs when hands are wiped using them.
The most important thing to remember is to keep the environment clean, free from foreign material. Proper rest and relaxation helps build resistance.