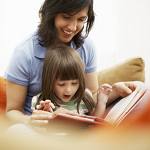 Education of the child is the main responsibility of parents. In the fast world of today, parents don't have time to help their children do homework and solve mathematical problems. For the better development of a child, parents switch to tutors. Arranging a tutor for their child is also a status symbol for high profile families. Some parents even arrange 2-3 tutors related to different subjects for their child.
In past days, tuition was considered something negative. It was a perception that only weak students needed tuition. But in today's time tuition has become a fashion, a trend. If you hire a good tutor for your child, it is considered that you are much conscious about the future of your child. Every student wants to associate him with good tutors. Many times the tutor for students is their class teacher. It is also seen that only those students get good marks, who pay tuition fee to the concerned teacher. But this is a very bad thing. As a parent you should hire a tutor of good intellect and good command for your child.
Tuition means extra help for your child. Some children are of good intellect and don't need any help from anyone. But some children need tutors or anyone around them when they are to do their homework. It does not mean that these children are weak, but it can be that they need attention and care. Moreover, the rigorous education system of today as well as the cutthroat competition has almost necessitated tuition in one or the other form.
The best method of teaching your child is that you teach him yourself. With you, your child can study without fear and you can also know the daily progress of your child. But if you cannot spare time for the study of your child, you should think about hiring a tutor.
Tutors are of two types. Home tutors, who come to your home and teach your child. Theses tutors are very expensive to arrange. The second choice is to send your child to a tutor's home. This choice is less expensive.  It is up to you to decide the nature of tuition. If your child is not as normal as others, you can arrange a tutor at home otherwise you can send him to some tuition center.
If you are going to hire a private tutor, you should be very vigilant about his nature and intellect. The tutor should be a role model and of a good moral character. Because your child is alone with the tutor for a considerable time, he should have inspiring qualities. His commanding personality will help to create fear and respect in the mind of your child.
If you send your child to some tuition center, you should have knowledge of its history and performance record. The tutors there should be encouraging, pleasant and good result producers.