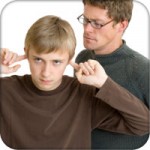 At all ages children learn the most from parents and often depend upon them for help as and when needed. The nature of association or the help required depends upon the age of the child. When young the child is more dependent. When in teens, the age of adolescence, the child has often developed some level of independence, but side by side develops other problems. For the solution of these issues the child in teens looks towards the father or mother.
At this age it is very essential for the parents to provide needed help and guidance. The guidance should be in the language understood well by the child, never use words and phrases which are likely to complicate the matters further for him or her. At this age the child moves out of the home, where he comes across a number of new things and faces new situations which need proper explanation.
At this age your child is likely to meet someone from the opposite sex, and a number of thoughts will move around in the mind needing clarifications, and parents can be the best source of providing information in clear but guarded language. The child may venture out to find a job to supplement his income and the parents should guide about the nature of work that will suit the child best so that his studies etc. are not affected.
Feeling of boredom is another common symptom which the adolescent will develop. In this situation the child will just like to sit idle, watch TV for long hours or be on computer or internet aimlessly and will also tend to lose interest in routine things. It will be good to provide company to the child at home. Also he or she should be encouraged to go out making and meeting friends but keep watch on the friends, his movement and also timings for which he is out of home. Remember to remind the child of his duties at home helping parents, studies and importance of work during spare time to develop understanding of money and savings which are an important aspect of life.
This is the age when a child in teens is most likely to fall in bad company which may prove harmful to him for his remaining life. Sometimes the adolescents develop certain symptoms which are not properly understood by the parents. In such a situation try having open, frank and free discussion on all matters affecting his life. If still you find it difficult, take the child to some licensed counsellor immediately never ignoring or delaying.