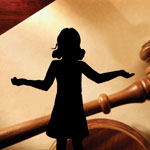 With ever increasing incidents of crime in society, especially those relating to children, it becomes important for parents to be very particular in keeping a watch on their child. The incidents of abduction of children are increasing every year so a child should be properly made aware of how he or she should face a situation of abduction or child lifting, if it ever arises.
Teach your child about the abductor patiently. The child should be told to go straight to school and back home after school is over. On the way he/she should not interact with strangers. The child should be told in clear terms as to who is a stranger and what he or she can do to lift the child. Often children have misconception as to who is a stranger who indulges in activities like abduction etc. They have a fancy idea that such a person would be a differently looking person wearing odd type of clothes. The child should be told that an abductor can be a nice looking lady or a well dressed man or a boy in his twenties.
A child should know about the precautions he needs to take while interacting with a person not known to her. If someone calls her, may be even by name, and asks her to come close to the car in which the stranger is sitting, the child should not go near the car as some of stranger's associates may be waiting to push the child into the car and abduct her. Also, while talking the child needs to maintain a reasonable distance from an unknown person. Under no circumstances should she come so close that she may be grabbed.
In the event someone gets hold of the child, he/she should shout to the top of her voice for help. The child should know where she can get help in case of need. She should know the signs put up outside police stations for identification. The child should remember the name, address and telephone number of the parents.
You should tell your child that they will themselves approach her in case of need. They will never send someone to get her in any eventuality. So, if someone approaches her, even calling her by name and telling the name of the parents, and tells her that her mom has met with an accident and has asked the stranger to bring the child to hospital, she should never accompany him.
These small lessons will help your child to be safe and stay away from unwanted strangers, abduction or kidnapping cases.