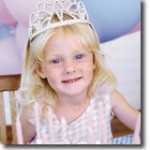 Don't you wish to make your little one happy with the quality of the party that you throw for him on his birthday? To bring that one smile on his innocent face don't you want to bring the whole world at his little feet? There are several ways to celebrate an occasion as big as your child's birthday so that he never forgets the day all his life.
Decide on a theme to make the party eventful. You could have the kids dress like the cartoon characters of their choice or have them look like their favorite film stars in themes like the "Cartoon Kingdom" or "Hollywood Drama", only to make the party fun for all. Make sure you don't think of anything difficult like the "Victorian Age" that creates problems for the parents to arrange proper attires or costumes for their kids. Once the respective theme for the occasion is thought over, you could start deciding on the distribution of the invitation cards.
Design the cards according to the theme of the bash. To make the evening special, be sure of making the invitation cards in such a way that they compliment the party in every respect. Therefore if you have the "Cartoon Kingdom" as the theme, have a bunch of cartoon characters on the cards to match the subject matter perfectly.
Decorate the venue keeping the theme in mind. Again when it comes to decorating the insides of the place where you plan to host the party, think of the theme and do the honors. So incase of the "Hollywood drama" theme, you could have the pictures of your child's favorite action hero pasted on the walls.
Good background music pertaining to the theme counts a lot. Make sure you have the right kind of music playing in the background. If it blends well with the theme, nothing like it. Such small things should always be borne in mind when throwing a theme party.
Games are indispensable. Decide on certain interesting games for the evening so that no one gets bored at all. You could have a statue dance or balloon dance for instance to create more fun during the party.
Prizes for the best dressed child should definitely be organized. The child with the best attire in the evening should be given a souvenir which goes without saying.
Having such parties for your child add fun to your life. They mean a lot in bonding a family. Therefore each time you think of throwing a bash for your little one, be sure of making it special by giving it a theme. Such ideas aren't just a waste of time. They mean you care for your loved ones.